Navigation
---
Vijay Devarakonda Movie List in 2023
Last updated on:
February 4th, 2023 at 12:44 pm
Edited by:
InfoTechies
---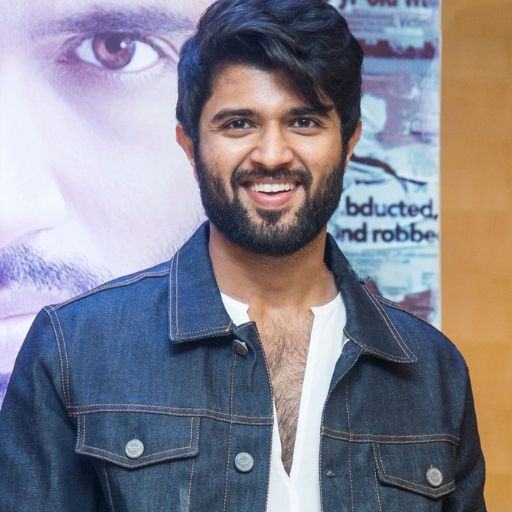 Vijay Devarakonda: In the Tollywood industry, A Compact Stylish, known as Vijay Devarakonda. He was born on 1989 in Hyderabad, Andra Pradesh to Governor Rao and Madhavi (His parents). His brand name is Deverakonda Vijay Sai and changed into Vijay Devarakonda for his filmography career.
His father was a small television serial director who did them due to a lot of success in Andra Pradesh. He studied in Sri Sathya sai higher secondary school and holds a Bachelor of commerce degree. He has a younger brother named Anand, who is also an actor.
Vijay Devarakonda Biography, Age, Family, Height, weight
| | |
| --- | --- |
| Name | Vijay Devarakonda (Deverakonda Vijay Sai) |
| Nickname | None |
| Language | Telugu |
| Born | 09 May 1989 |
| Status | Unmarried |
| Occupation | Actor and Zomato Brand ambasdor |
| Parents | Governor Rao and Madhavi |
| Spouse | – |
| Children | – |
| First Film | Nuvvila 2011 |
In his career, there were many movies that have got hit and flopped since 2011. He started his acting professional in 2011 doing the first movie named Nuvvila. Compared to his many films, Arjun reddy, Geetha Govindham, and Taxiwalla is a blockbuster hit in the south Indian film industry. He won many Filmfare awards and Many Nomination in Indian Cinema.
Vijay Devarakonda Hits and Flops Movies List
| S.NO | Movie Name | Release Year | Ratings |
| --- | --- | --- | --- |
| 1 | Nuvvila | 2011 | Average |
| 2 | Life Is Beautiful | 2012 | Average |
| 3 | Yevade Subramanyam | 2015 | Above Average |
| 4 | Pelli Choopulu [Debut in a lead role] | 2016 | Super Hit |
| 5 | Dwaraka | 2017 | Disaster |
| 6 | Arjun Reddy | 2017 | Blockbuster Hit |
| 7 | Ye Mantram Vesave | 2018 | Flop |
| 8 | Mahanati | 2018 | Blockbuster |
| 9 | Geetha Govindam [Also singer for "What the Life"] | 2018 | Blockbuster |
| 10 | NOTA [Telugu Version!] | 2018 | Disaster |
| 11 | NOTA [Tamil Version!] | 2018 | Disaster |
| 12 | Ee Nagaraniki Emaindhi [Cameo appearance] | 2018 | Below Average |
| 13 | Taxiwaala | 2018 | Hit |
| 14 | Dear Comrade | 2019 | Flop |
| 15 | Meeku Maathrame Cheptha [Cameo appearance and also producer] | 2019 | Flop |
| 16 | World Famous Lover | 2020 | Disaster |
| 17 | Jathi Ratnalu [Cameo appearance] | 2021 | Blockbuster |
| 18 | Pushpaka Vimanam [Extented cameo] | 2021 | Flop |
| 19 | Liger | 2022 | Not Yet Released! |
| 20 | Kushi | 2022 | Not Yet Released! |
| 21 | Vijay Deverakonda Sukumar Movie | 2022 | Not Yet Released! |
| 22 | Vijay Deverakonda Hero | 2022 | Not Yet Released! |
| 23 | JGM – Jana Gana Mana | 2023 | Not Yet Released! |